Blíží se předvečer svátku svatého Mikuláše a s ním již nyní v rodinách řeší, zda dětem pozveme známou trojici Mikuláš, čert a anděl.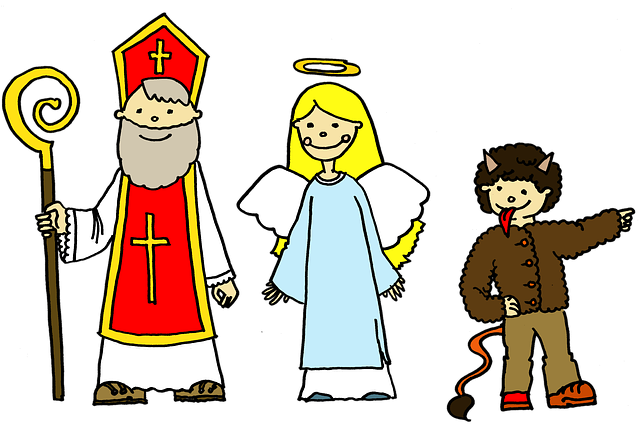 Naše dětství
V době našeho dětství to byla tradice, kdy se setkávaly i celé rodiny a zvaly čerty domů. Všichni jsme pro ně měli připravené básničky se zimní nebo vánoční tématikou a s přibývající tmou u nás rostlo napětí, zda opravdu zazvoní a přinesou tolik očekávané balíčky, které voněly citrusy a často obsahovaly nedostatkové ovoce, ořechy, ale i třeba palčáky, které nám maminka nebo babička upletly. Nahrazovalo to vlastně dobu adventní, která je dnes. Byl to den, kdy se Vánoce přiblížily na dosah a všichni jsme se na ně příjemně naladili.
Dnešní doba
V dnešní době, kdy supermarkety i jiné obchody přetékají nabídkou vánočních čokoládových pochoutek již od začátku podzimu, není tento svátek tou tradicí jako dříve. Některé rodiny tento svátek neřeší vůbec a spoléhají na to, že je zastoupí aktivity v mateřské školce nebo ve škole, jiní dávají dětem balíčky za okno, ale jsou samozřejmě rodiny, které dětem chtějí zachovat trochu tajemna, které je tak úzce s Vánocemi spjato.
Batolata
Malé děti do dvou let nejsou schopné vnímat masky postav nějak negativně. Horší je situace, kdy máte doma ještě starší dítě, které by mohlo na očekávanou návštěvu reagovat pláčem a křikem, potom počítejte s tím, že i takto malé dítě začne plakat a může se stát, že tento zážitek mu nabourá spánek na několik nocí. Proto je lepší pozvat třeba jen Mikuláše a anděla nebo mladší dítě dát hlídat babičce nebo tetě.
Předškolní a školní věk
Význam tajemna z těchto oslav má smysl ještě tak do deseti let, než děti prokouknou, že čert je převlečený tatínek nebo soused.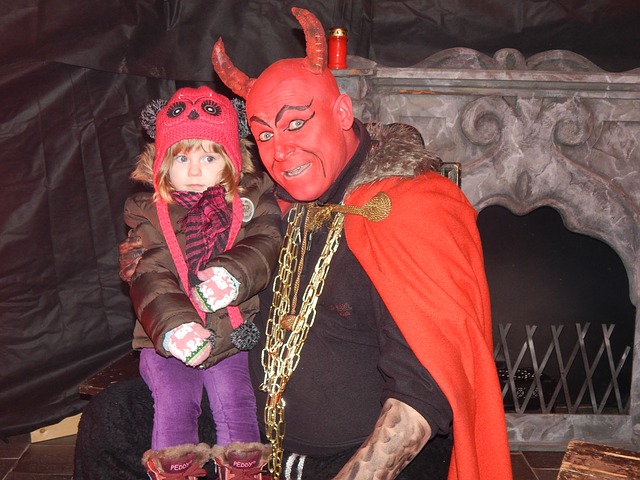 Přece jen ideálním způsob, jak oslavit tento svátek,je vydat se do ulic a ukázat dětem postavičky venku. Pokud se přece jen rozhodnete vzít si čerty domů, rozhodně se domluvte s nějakými známými nebo si zavolejte ověřenou agenturu.